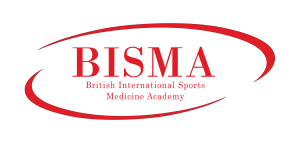 Recommended Personal Training and Other Courses
Level 2 Fitness Instructor Course
From £370
This course includes the Levels 1 and 2 FI Courses
REPs/CIMSPA Level 2 Fitness Instructor Course

Ideal for Learners that don't have any fitness qualifications
Level 3 Personal Trainer Course
From £629
REPs/CIMSPA Level 3 Personal Training Course
Plus 10 CPD Courses
Only Available to Level 2 Instructors Graduates
Level 2+3 Personal Trainer
Course
From £777

(Levels 2 + 3 PT course) 

REPs/CIMSPA  Level 2 Fitness Instructor course
REPs/CIMSPA Level 3 Personal Trainer Course
Plus 10 CPD Courses

Ideal for Learners that don't have any fitness qualifications
Level 4 Master PT Package
From £1,499
REPs/CIMSPA Lvl 2, 3 & 4 Certification
10 standalone CPD courses

Ideal for Learners that don't have any fitness qualifications
Level 4 Nutrition Course
From: £499
This course includes levels 1, 2, 3 and 4 in Nutrition
Ideal for learners that don't have any prior qualifications in nutrition
Level 4 Yoga Instructor Course
From: £777
REPs/CIMSPA Level 4 Yoga Certification
Choice to pursue a career in Teaching Yoga

Ideal for Learners that don't have any fitness qualifications
Compare Our Popular Personal Training Courses
Level 2 Certificate in Fitness Instructing (Gym)
Includes Face-to-Face Learning 4 Saturdays or 4 Sundays + additional lessons
No prerequisites required
Awarded Level 2 Certification in Fitness Instructing (Gym)
–
–
Includes Level 2 Manual and Level 2 Portfolio
Tutor Support Available by Phone, E-mail and Face-to-Face
BISMA Virtual Learning Portal
Includes Tutor Support (Optional Lessons) Available During the Week
Includes Assessment Fees
Includes Awarding Body Registration and Certification
Course Awarded by Focus Awards
Regulated by Ofqual
REPs Accepted
CIMSPA Accepted
Free Re-Assessments
Monthly Payment Plans Available
Total Price: £370
Level 3 Certificate in Personal Training
Includes Face-to-Face Learning 4 Saturdays or 4 Sundays + additional lessons
Only Available to Level 2 qualified Gym Instructors
–
Awarded Level 3 Certificate in Personal Training
10 Online CPD Courses
Includes Level 3 Manual and Level 3 Portfolio
Tutor Support Available by Phone, E-mail and Face-to-Face
BISMA Virtual Learning Portal
Includes Tutor Support (Optional Lessons) Available During the Week
Includes Assessment Fees
Includes Awarding Body Registration and Certification
Course Awarded by Focus Awards
Regulated by Ofqual
REPs Accepted
CIMSPA Accepted
Free Re-Assessments
Monthly Payment Plans Available
Total Price: £629
Level 2+3 Diploma in Fitness Instructing and Personal Training
Includes Face-to-Face Learning 8 Saturdays or 8 Sundays + additional lessons
No prerequisites required
Awarded Level 2 Certification in Fitness Instructing (Gym)
Awarded Level 3 Certificate in Personal Training
10 Online CPD Courses
Includes Level 2 and 3 Manuals and Level 2 and 3 Portfolios
Tutor Support Available by Phone, E-mail and Face-to-Face
BISMA Virtual Learning Portal
Includes Tutor Support (Optional Lessons) Available During the Week
Includes Assessment Fees
Includes Awarding Body Registration and Certification
Course Awarded by Focus Awards
Regulated by Ofqual
REPs Accepted
CIMSPA Accepted
Free Re-Assessments
Monthly Payment Plans Available
Total Price: £999
Why Should You Consider Studying with BISMA?
All our Tutors and Assessors have a minimum of 10 years of experience in the Fitness Industry
We offer competitive prices
Monthly payments at 0% interest Available
Gain Top Quality REPs and CIMSPA Recognised Qualifications
Partner Companies Regularly Offer Interviews to our Graduates
HIGHLY RECOMMENDED



 



 



 



 



The course was great, a lot of helpful and useful information, get a lot of knowledge. Tutor Andreas done very good job on giving information and making the lesson interesting and enjoyable. Highly recommend to everyone its a good knowledge and self investment. Thanks a lot.
WORTH EVERY PENNY!



 



 



 



 



Great course, great way of teaching and extremely efficient. Tutor support during the week and video support links has helped me massively. Great value for money and definitely worth every penny. Highly recommend the school and tutors and price you pay is exceptional too.
GOOD EXPERIENCE!



 



 



 



 



I found this course online. It was a good experience for me. Regards to Andres he always willing to help us to understand might be the one of the cheapest course in UK it deserves every pence. I look forward to signing up for level 3.
GREAT VALUE FOR MONEY!



 



 



 



 



Very good tutor and course is great value for money! Its the best course and best value for anyone needing the qualification. I qualified in 8 weeks and tutor is very helpful and always available to help out if you need it. Recommended!!
FIVE STARS!



 



 



 



 



Great place to learn your craft. The course is intensive and very concise, Andreas is very knowledgeable and always available to answer any questions. It's a fun course and you will learn everything you need to start your career.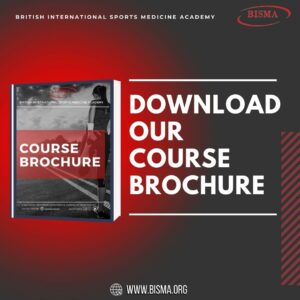 BISMA – London (Waterloo)
(DC 107) Clarence Centre
6 St George's Circus
London, SE1 6FE
BISMA – London (Vauxhall)
6A Saint George Wharf
Wandsworth Rd
London SW8 2LE
BISMA – East London (Ilford)
Roding House
970 Romford Road
Ilford, Essex, E12 5LP
Request Information About Our Courses